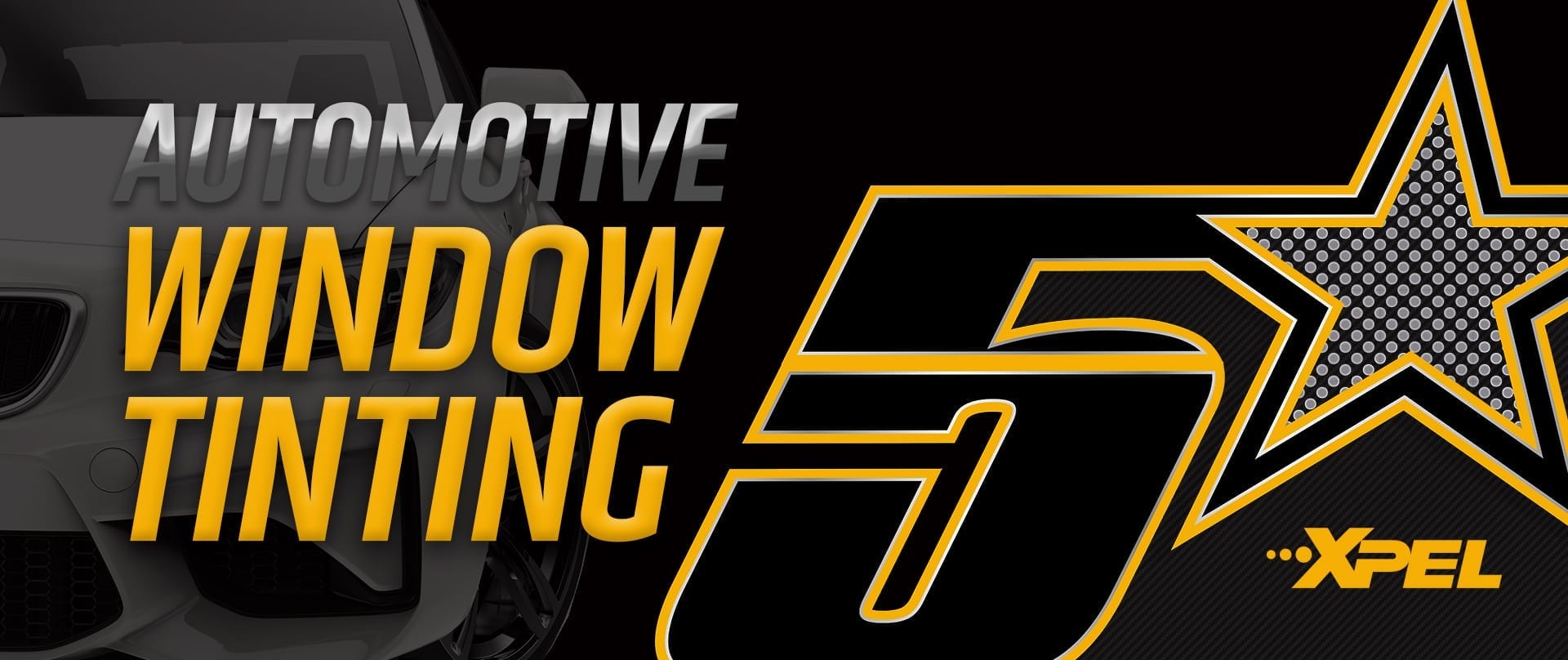 A car, truck, SUV, or any vehicle's look is enhanced with a quality window tint. Window tint is not just about a good-looking vehicle; It's about protecting your body and investment of your car.
A professional 5Star window tinting installation will protect your skin from the harmful UV rays of the sun that can lead to skin discoloration or even melanoma. In addition to the protection you get to your skin, your 5Star window tint protects the interior of your vehicle. Just like UV rays can discolor and damage your skin, it will do the same to your vehicle's interior. Aside from the damage caused to your skin or vehicle's interior, UV rays are what cause your car to get so hot. Whether you choose carbon window tint or our nano-ceramic tint, a professional window tint installation from 5Star helps you reject heat.
Because we believe so strongly in the value of tinting your windows, 5Star is the only Chicagoland installer to offer a true LIFETIME warranty on both our window tint and the labor.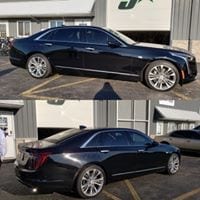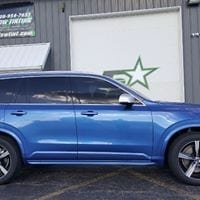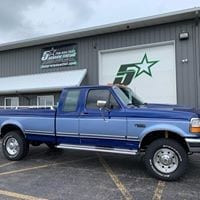 Aesthetics
Adding window tinting to your vehicle gives it a clean, "finished" look while cutting down on glare from sunlight. 
Comfort
Window tinting can make a car up to 60% cooler in the summertime, cutting down on your car being extremely hot when you enter it. This creates a more comfortable environment while reducing glare and eye strain.
UV Protection
Window film blocks 99% of the sun's ultraviolet rays from entering your vehicle. 
Safety
Window film helps to hold glass together in the event of window breakage, whether from an accident or an attempted break-in.
Privacy
When installed on a vehicle, window tint makes it more difficult to see valuables in the car, or who is driving the vehicle. 
Carbon
Featuring 99% UV rejection, excellent optical clarity, and wireless signal friendly construction, 5Star's Carbon offers increased fade protection while increasing heat rejection when compared to dyed films.
Carbon-Ceramic
Our ceramic window film offers high heat rejection with great IR rejection.  Available in multiple shades, this carbon film tint allows you to match your vehicle or own personal style while providing exceptional optical clarity and a lifetime warranty.
Nano-Ceramic
5Star's Nano-Ceramic tint is designed with you in mind. Offering the ultimate in UV protection, our nano-ceramic tint achieves the highest heat rejection, the ultimate in optical clarity, and industry-leading Lifetime Warranty.
What do the different VLT levels of film mean?
Film percentages stand for light transmission or the amount of light that is allowed through the film. The lower the percentage, the darker the film.
What should I use to clean my windows after I've had them tinted?
After window film installation, wait a week before cleaning the inside of the window where the film was installed. After a week, use a window cleaner without ammonia and a soft cloth or rubber squeegee. We recommend foam cleaners because they do not streak, and are usually ammonia-free. Never scrape the film with any type of blade or clean your tinted windows with anything abrasive, as it will scratch the film.
Can I darken vehicle factory window tint?
Yes. As long as it is factory window tint, we can install window film directly on the glass. Factory window tint's color is actually a pigment in the glass. Aftermarket window film also has many more solar benefits than factory window tint. Factory tint only rejects part of the UV rays, and only rejects a small amount of heat. Aftermarket window film rejects 99% of ultraviolet rays and up to 90% of heat, depending on the film level used. In addition to these benefits, darkening factory tinted glass will give you more privacy for storing your personal items in the back of the vehicle.
Nab a Spot
Take advantage of our online scheduling process. This will help you get the appointment which best fits your busy schedule.