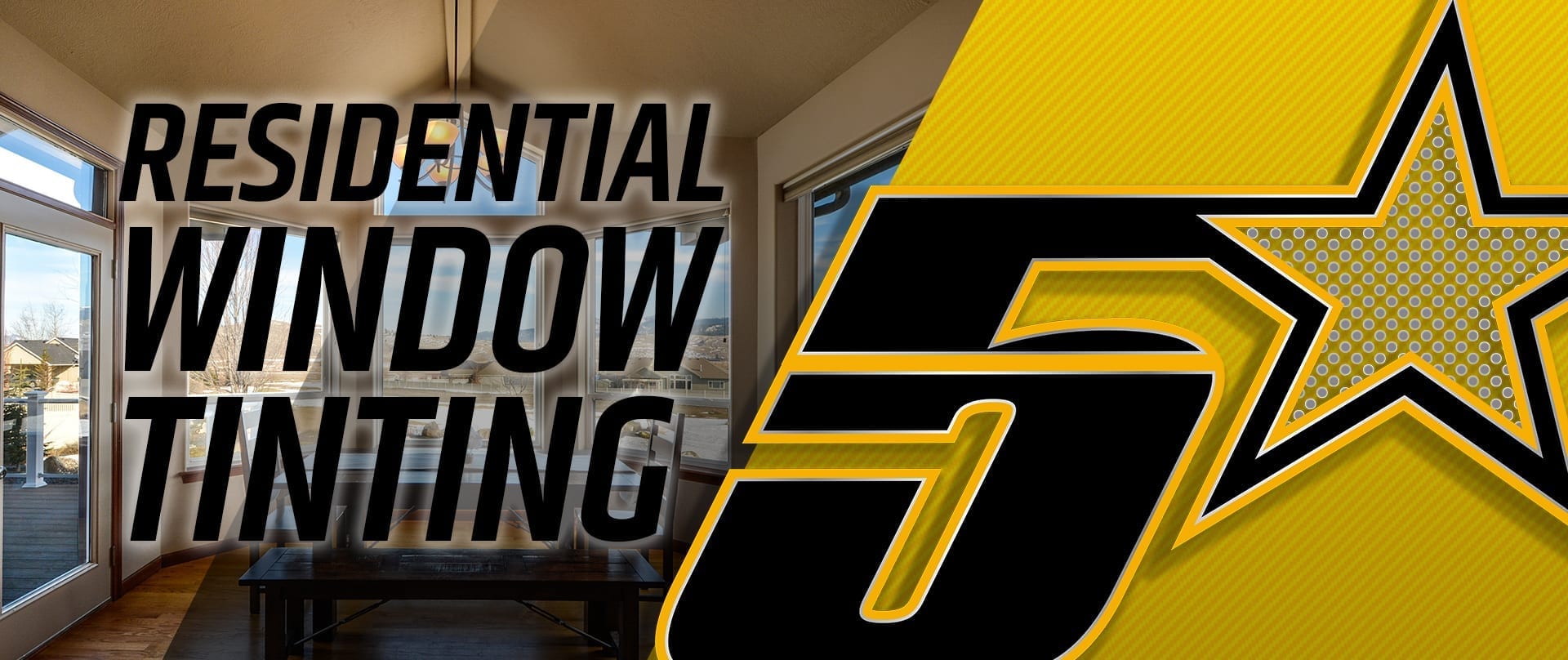 Among Chicagoland homeowners, the trends of open floor plans and rooms that bring the outdoors inside are unmistakable. Today's homes use more glass than ever before to welcome in the desirable natural light and incredible views. As attractive as glass windows and doors are, they lead to a host of problems. Residential window tinting can eliminate problems from excessive glare to heat build-up and high energy costs to premature fading of carpets, furniture, and draperies.
In addition, residential window tinting blocks 99.9% of harmful UV rays that can put your family's health at risk. The Skin Cancer Foundation recommends residential window tint for the prevention of skin damage and skin cancer. 5Star's window film durability means it can stand up to possible break-ins, and it holds shattered glass together in the event of damage or an accident. That's protection your family can depend on.
Because we believe so strongly in the value of tinting your windows, 5Star is the only Chicagoland installer to offer a true warranty on both our window tint and the labor.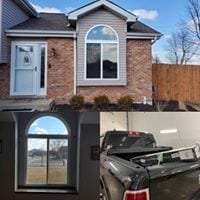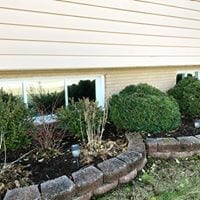 Benefits of Residential Window Tinting
Skin Protection
By simply installing residential window tinting you can protect yourself and your family from damaging UV rays while still enjoying the warmth and vitamin D of the sun's rays. Window tinting cuts back on the sun's damaging UV rays by over 90%, greatly diminishing your risk of skin-related health problems. 
Furniture Protection
Don't keep you curtains closed to protect your belongings! Furnishing and decorating your home takes a great amount of time and effort. Window tinting can reduce color loss and material breakdown of your furniture, walls, art, photos, flooring, rugs, and window treatments from sun exposure. 
Fill your rooms with light and enjoy your view with residential window tinting.
Increased Energy Efficiency
Window tinting will conserve your home's heat in the winter months while repelling the heat in the summer months. This will give your HVAC systems a break, saving you money on your utility bills.
Minimize heating and cooling loss through your home's windows and increase your energy savings without investing in replacement windows.
Reduced Glare
Window tinting allows you to enjoy ample natural light while reading, watching TV, or using your computer and mobile devices, without experiencing eyestrain and discomfort caused by glare.
Enhanced Privacy and Style
Window tinting can also add a decorative and aesthetic appeal to your home. Window tinting allows beautiful natural light to enter your home while simultaneously obscuring your home's interior from outside viewers.  It is also an excellent choice for areas inside your home that may require some extra privacy, such as shower doors and bathroom partitions.
Cool Touch IR
With a virtually clear look, inside and out, the Cool Touch IR is the highest performance clear technology in the world. It's a perfect fit for our customers looking for the highest performance with the natural look of clear glass.
Non-reflective
5Star's Non-Reflective residential tint reduces glare without increasing reflectivity and can be applied to single pane, dual pane, and dual pane low e glass. 
With 3 distinctive VLTs, this film is designed to take care of the heating and glare problems found in most homes.
Low Reflective
5Star's Low Reflective residential window film is not only designed to improve your home's energy efficiency and reduce glare but is built to excel in all environments and allows for a natural look with low reflectivity.
The 3 available VLTs, this nano-ceramic is 100% dye-free and provides true ceramic durability
Reflective
5Star's Reflective residential window tint is the perfect choice for a homeowner looking to preserve their connection to the great outdoors through their windows but is not concerned about the shine on the interior and exterior sides on the glass.
Security
5Star's Security residential window film is designed to cater to the safety and security needs of our customers. Available in a clear or Metallic version, our security films help hold the glass in place when a force is applied to it. From helping glass become more secure in break-ins to helping hold glass together in an accidental break, 5Star's Security residential window film can reduce injury. The Metallic series can provide energy-saving and glare reduction in addition to safety and security.
Anti Graffiti
5Star's Anti Graffiti residential window film is a proactive way to reduce expensive damage to your glass. Designed to act as an external clear skin to the glass to help reduce vandalism and graffiti, 5Star's Anti Graffiti will help customers concerned about the outside of their glass.
Decorative
5Star's Decorative residential window tint is designed to help create a custom glass look, reduce glare and increase privacy. 
With 3 unique styles, one can choose the best individual look for their needs or use a combination of options to create something out of the ordinary.
What can I use to wash my tinted windows?
Use a foam cleaner such as Glass Plus, or soap and water with a rubber squeegee, soft cotton cloth or paper towels. Avoid using anything abrasive.
How long will residential window film last?
Our residential window films carry lifetime warranties against any type of cracking, peeling, discoloring, blistering, or delamination as well as defects in workmanship.
Because we believe so strongly in the value of tinting your windows, 5Star is the only Chicagoland installer to offer a 15-year warranty on both our window tint and the labor.
Will the film make my windows or room look dark?
No. Most films installed by 5Star can hardly be detected, but the difference can be felt.
Will the film reduce my heating and cooling costs?
Yes. In the winter, window film helps insulate the glass and keep heat in, reducing energy costs. In the summer, the film controls solar heat gain, thus reducing your cooling costs. On average, clients can expect to see a 15% reduction in energy costs once the window film is installed.
We have dual pane windows. Can they be tinted?
Yes! Dual-pane or thermal pane have two pieces about 1/2″ apart with gas sealed in-between and are very common in today's buildings. Your windows can be tinted, but certain guidelines need to be followed because dual panes are more vulnerable to stress than single-pane windows.
Nab a Spot
Take advantage of our online scheduling process. This will help you get the appointment which best fits your busy schedule.